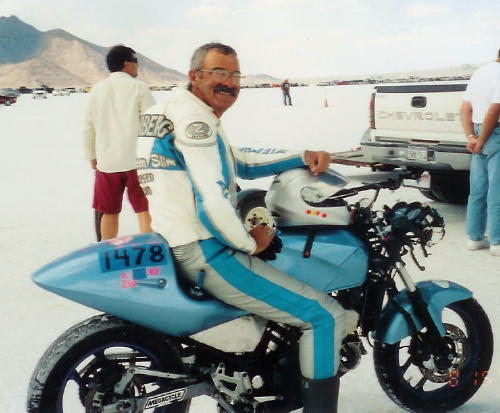 Here's Jon, waiting in line for an afternoon run on the short course at Bonneville.

Let's see: About to make a run at Bonneville, knowing that the bike will probably set another record,
among the world's fastest racers --- who are also budies --- let's see, could it get any better?

See Jon's smile for the answer.

(Use your back-arrow to get back)
Copyright© 2002-2007, by SpinMasters Web Designs. All rights reserved.