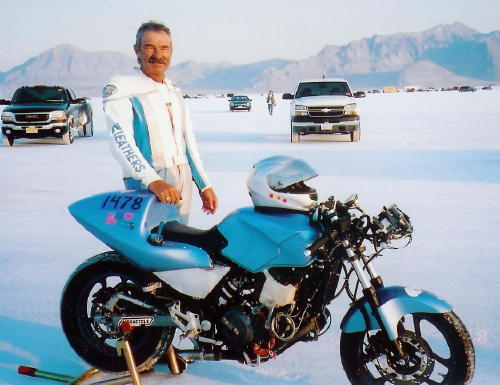 Another photo of the bike about to make a record return run
(you can tell by the early morning shadows).

Jon rides the bike with no streamlined fairing allowed in front of the rider ...
... in what's called "naked bike" class. And yes, he did set a record on this run.


(Use your back-arrow to get back)

Copyright© 2002-2007, by SpinMasters Web Designs. All rights reserved.