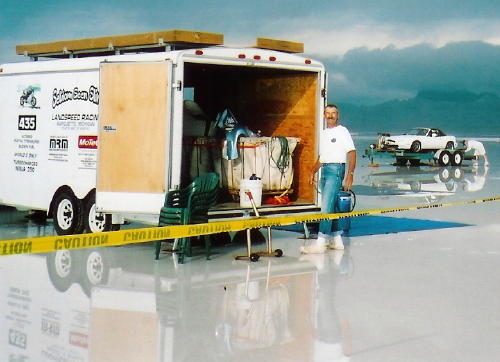 The Salt Flats are FLAT ... and when it rains a little bit
the water spreads out evenly.

There's not much to do when this happens ... the event is cancelled,
everyone packs up and goes home ... and Jon sports these retro-look cuffed jeans.


(Use your back-arrow to get back)

Copyright© 2002-2007, by SpinMasters Web Designs. All rights reserved.